The following two tabs change content below.
Donncha Hughes is a mentor, trainer and business advisor. I deliver group and one to one training on Wordpress. My background is assisting business with development of marketing, business plans, grant and finance applications. See www.startuphughes.com for more...
Latest posts by Donncha Hughes (see all)
Links are extremely important for Search Engine Optimisation – Google and the major search engines attach great significance to pages which are being 'talked' about on Social Media and also being linked to by other sites. It also values websites which contain links to other sites providing the reader with additional (optional) sources of information. This blogpost will provide instructions on how to create a hyperlink in both WordPress and in the Blacknight Sitebuilder too. A hyperlink is a link to another site. We will also show how to embed that link which is the format that Google likes to see links – a format that works for the reader also.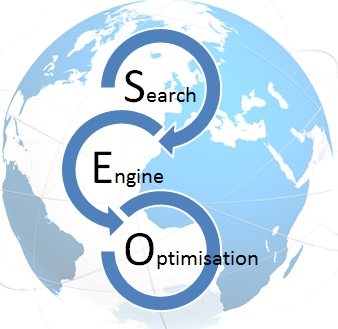 General Instructions for Embedding a Link
1.Open the webpage that you want to create a link to (in a new tab preferably).
It does not necessarily have to be a homepage. I often suggest that businessses link to an Association that they are a member of (
Kielys Bar
is a member of the Vintners Federation of Ireland (VFI) and have a
profile page on the VFI website
)
2. Copy the URL of the exact page you want to link to (In address page Select the full URL and right click and select Copy)
Please note that it is not a simple matter of copying the link into your page or post as you might do with an email. It is suggested that the link be embedded. There are two embedded links in the first paragraph of this section of this blogpost as per image below … the reader knows that they are there but is not distracted by them.

3. Back in your own page or post, you write a sentence that will contain the link to give context to the reader.
4. Within this new sentence, select the 2,3 or 4 words in which the link will be embedded – when published these words will either be a different colour or underlined. You don't want to select a full sentence as it does not look good and will put off the reader but 5 or 6 words can work sometimes.
5. The LINK icon below will become active and a pop up box will appear:
This is the screen in the Blacknight Sitebuilder tool before the Text for the hyperlink is selected.

This is the equivalent screen in WordPress after the Text for the hyperlink is selected:

6. Clicking on the button brings up this menu. Paste the URL in the box provided:
It is important to put in a title…. this text is displayed when the reader hovers over the link with the mouse. They can then decide if they want to visit the site – decide using the sentence in which the link is embedded and the additional information provided in this Title box.
I generally tick the box to open the link in a new Tab. Doing this ensures that your reader can visit the other link and easily return to your site which remains open in its own tab.
This is the equivalent Pop Up box that is displayed by the Blacknight Sitebuilder tool when you click on the Link Icon in the Editor menu (looks like an anchor and when you scroll over it says Edit/Insert Link)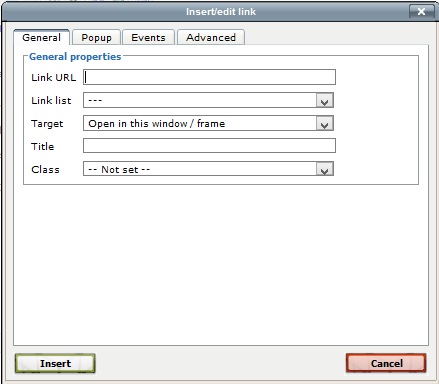 Select OPEN in New Tab from the drop down menu under TARGET. You can also select an internal link (another page on your site) using this menu box. 
It is important to complete the Title box as this text will be displayed when a mouse hovers over the link. 
7. INSERT and SAVE Settings in GIBO and UPDATE in WordPress to save changes.
It is good practice to test that the link is now active and working as intended. It is easy enough to delete the link (by deleting the text) and starting again if you need to.
Conclusion(s)
Many people developing a new website for the first time may think that it is counter productive to create hyperlinks as you would only be driving or passing on your readers to other sites, so it is important to understand the big picture, which is that we all need the internet to work. Demonstrating that we are prepared to help our visitors to find the information that they need,  by including Internal and Anchor Links or indeed links to external websites is the best way of holding on to them and getting them to come back to us.
When looking for backlinks from other sites, it is important that they are created as Embedded Links. The ideal format is as part of a blogpost relating to your website.