The following two tabs change content below.
Donncha Hughes is a mentor, trainer and business advisor. I deliver group and one to one training on Wordpress. My background is assisting business with development of marketing, business plans, grant and finance applications. See www.startuphughes.com for more...
Latest posts by Donncha Hughes (see all)
The Schedule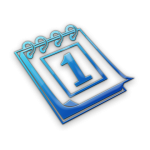 I deliver a limited number of programmes each year as per listing in Events. Please use the Contact Us page to leave a message to request to be informed of upcoming programmes in Galway, Limerick and Clare.
Indicative Pricing
Programme
Workshops (Hours) 
Price (Euro) 
Contact 
Participants (min – max) 
Getting Irish Business Online
3.5 hour workshop
€25 euro payable to LEO for the workshop
Website is Free
Your Local Enterprise Office
4-10
WordPress 2 Day Progeramme
Four * 3.5 hour half day workshops
€50 euro payable to LEO for the workshop
Website URL and Hosting Additional*
Your Local Enterprise Office
3-10
One to One Tutor

Flexible
Hourly rate agreed
Donncha Hughes
1-3
Groups : Please contact me to discuss fee for an enterprise group/ company 'on site WordPress Programme' delivered as two full day or four half day workshops.
*Please note that cost of domain acquisition or transfer and hosting is additional in all cases except GIBO. Donncha will talk to you in advance so that you will know how much this will cost you – WordPress must be installed on your website in advance of all programmes. All fees are fully inclusive and include the cost of providing handouts.
Payment Options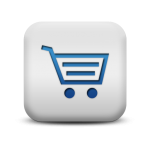 Online payment is offered via PayPal. With agreement in advance I can accept payment by cash, cheque, and credit card (I have a SumUp account which means that my iPad turns into a credit card reader when connected to the internet). Receipts will be issued in all cases. I am also happy to invoice corporate clients.