The following two tabs change content below.
Donncha Hughes is a mentor, trainer and business advisor. I deliver group and one to one training on Wordpress. My background is assisting business with development of marketing, business plans, grant and finance applications. See www.startuphughes.com for more...
Latest posts by Donncha Hughes (see all)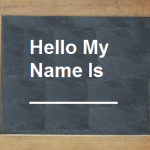 A website URL or domain is your website address. Generally, you will choose either a .ie web address or a .com. The .ie is associated with Ireland while .com is available worldwide. You can of course choose to register both plus others associated with other countries – .co.uk is the United Kingdom. Choosing a domain name for your business is primarily a Marketing and Branding decision – this blogpost will outline my thoughts on this process. My advice is that the name selected should be: easy to remember, very easy to spell and ideally associative with your business. You can get an email address to match the URL so imagine someone asks you over the phone what your email address is – are you going to be proud of the domain that you have selected.
How do you buy a domain name?
To register a .ie domain the IE Domain Registry (IEDR) strongly recommends that you use one of their list of Accredited Registrars for registration and hosting services. The .ie domain has certain conditions as to who will be granted a particular domain – the easiest option is to register a Business Name of your choice with the Companies Registration Office. It is also more expensive than a .Com which has no such restrictions. The key issue with .Com is that the one you want may no longer be available. To give an indication of costs for Domain Name Registration, I could buy the domain  www.paintingsbymary.ie for 1 year for €29.95 with one of the providers.  With another provider I could get www.flowersingalway.com for 1 year for €7.95 and www.flowersingalway.ie was available for €24.95. After buying your domain you will need hosting as soon as you want your website to go live.
How to select your domain name?
A brand is a name, term , sign , symbol, or design, or a combination of them, intended to identify the goods or services of one seller or a group of sellers and to differentiate them from those of competitors. 
Kotler (1988)
Marketing is about building trust with your customers and your brand is the starting point. New Brands are created every day. I value the input of Branding Agencies and if you have the money they provide great value particularly in bringing the brand to life visually.
When we developed the brand for the Enterprise Acceleration Centre, the brand designers Red & Grey Design sold us a fantastic story about what the logo represented – one that I repeated many times  in our marketing presentations. But fundamentally, brands are built over time. Your brand will be associated with the reputation that your business develops. Just think about the origins of the Ryanair name. Selecting a name is important but there is no need to agonise over it. I always cite the example of WD40 which is a hugely recognised brand. The name carried over from the R&D project name -the WD stands for Water Displacement and the 40 was the 40th formulation of the product.
A good brand name should:
–Evoke positive associations
–Be easy to pronounce (and spell)
–Be easy to remember (short)
–Suggest product benefits
–Be distinctive
I think that the only way for an Irish business to select the name is to focus on 'What they do'. Think about Ronseal's brilliant line 'It does exactly what it says on the tin'. ManageCO2 is a fantastic example as the company sell software that helps large businesses to manage CO2 emission reporting.
Shortlist Brands and secure URL
The availability of particular URLs will be a big factor in finalising the brandname. It is a strong advantage in terms of SEO if the brand name includes a popular search keyword. There are lots of Energy and Insulation companies that have used this approach. Some businesses will need to investigate Trademarks at this stage – that no trademarks are being infringed and that the name can be trademarked in several counties if required. This is particularly important for Franchising.
Social Media is an increasingly important marketing tool. The availability of the Facebook Vanity URL and Twitter usernames will be significant factors in final brand name choice.
Also related to SEO is that area of local search. You might not have the local name (city, county or province) in your Brandname but it may be part of the URL. Allied to this is the importance within SEO of giving prominence to the names of the key figures in the business particularly for service businesses – I think that
Padraic O'Maille, Business Guru from Galway
has done a fantastic job in this regard with his website which is omaille.ie – BTW, I am not an advocate of selecting a brandname or domain featuring Irish words. There are always exceptions to the rule but in general I find that Irish words fail my test of being easy to pronounce, spell and remember. I am struggling to think of a strong Brandname as Gaeilge but are open to hearing examples.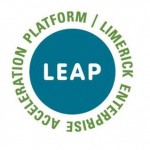 Which reminds me that I really like Acronyms. When I was in LIT, I designed and developed a programme called LEAP which stands for Limerick Enterprise Acceleration Platform so the LEAP programme is an ideal name. But someone told me that I could not use the name as they had heard of a Business Consultancy who were using the name LEAP. I did a search on the CRO website and there were over 20 businesses with LEAP in their business name.  My view was that one more would do no harm and I believed that we could build the distinctive brand and I think we did – thanks in no small part to Graham Royce. I also found out that a company had www.leap.ie but were no longer using it. I contacted them and told them what our programme was trying to achieve. They gave us the domain address at no cost and we acknowledged their contribution in our promotional communication.
Be different
The best advice I can give to anyone looking for the branding inspiration is to look at the competition and be completely different. You might think that copying the No.1 in terms of look and feel would work but the opposite is the case (it can also land you in legal difficulties). The best example I can give you of this is Episensor. This very successful technology company, who are a key player in the global Zigbee Alliance featuring powerhouses such as Philips, LG, and Analog, have a PINK Logo. Why? Because Gary wanted his brand to stand out.
Startup Web Training is my new (additional) website to specifically promote Website Creation training. I am delivering my first programme for an existing customer in the coming weeks and will be rolling out the service later in the year.
I hope you find this blogpost of use when selecting your brandname and domain address. Comments welcome.
Donncha
@donnchadhh