The following two tabs change content below.
Donncha Hughes is a mentor, trainer and business advisor. I deliver group and one to one training on Wordpress. My background is assisting business with development of marketing, business plans, grant and finance applications. See www.startuphughes.com for more...
Latest posts by Donncha Hughes (see all)
This is the second of two articles with video based instructions outlining how elements of this example website has been created using the Phlox Theme. The first article with Video 1 explained how the navigation menu was added and this one will focus on how the blog was configured using 3 short video.
Adding Blogposts
A few blogposts were created with Featured Images added in this second video. Video 2 also shows how a Gallery is created to be added to one of the blog article.
Configuring the Blog
The Phlox Theme has a lot of configurable settings under >>>APPEARANCE >>> CUSTOMISE. The best approach is to see what every single setting and option does and decide if that is something you want to do. For instance, i really like the Slider effect but you may not feel it suits your website. So if you add Featured Images to all your posts, Phlox gives the option to place them in a slider with a link to the relevant blog posts. Specific posts or articles can be excluded using the Post ID.
Video 3 shows how to configure the blog. It looks at the settings under Customise that influence how the blog page and each blog article are displayed.
I had to split the video into two parts as WordPress media files have to be under 32MB in size.
Hope you find this blogpost interesting and useful in outlining the steps followed.
Best regards
donncha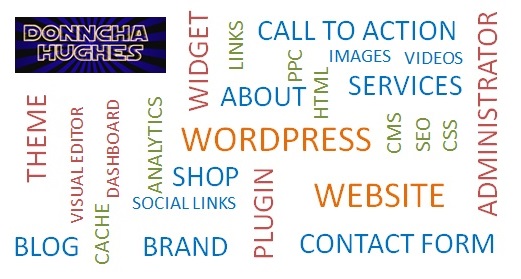 Check out upcoming Training Dates delivered by Donncha Hughes for LEO Galway – SEO and Creating a Business Website using WordPress – book direct via LEO Galway.