The following two tabs change content below.
Donncha Hughes is a mentor, trainer and business advisor. I deliver group and one to one training on Wordpress. My background is assisting business with development of marketing, business plans, grant and finance applications. See www.startuphughes.com for more...
Latest posts by Donncha Hughes (see all)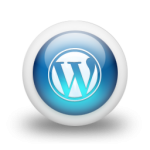 I am often asked: 'What exactly is WordPress?' so this blogpost includes a 2-minute video explaining that WordPress is a Content Management System (CMS) that allows any small business owner to create their own website with very manageable costs. This post provides my top seven reasons why WordPress.org is the best solution to create your professional website. WordPress has a learning curve but the good news is that there is a vast resource online with information and guides to help you. The video below is from 2013 – the 2020 updated version is embedded on the home page and bottom of this article.
#.1 Do It Yourself
In my view, WordPress is not 'easy to learn' but it is not hugely difficult and it very rewarding. There is a learning curve but there are loads of online resources to guide you. Startup Web Training.com offer group training programmes to take you from start to finish in creating or upgrading your website. My experience of the primary alternatives to WordPress being Joomla and Drupal is that they are not as user friendly but lots of superb websites are created on other Content Management Systems.
#.2 Cost Effective and very Professional
WordPress has been used to create up to 20% of all websites on the net to include websites with multiple blog contributors like New Frontiers and these Showcase sites. It is widely used by Web Designers to create websites for their clients. WordPress is Open Source and is completely free to use unlike alternatives like Wix, Squarespace and Shopify.
So how much does a Website Cost when created using WordPress
Hosting = €4.95 per month plus VAT (€49.95 per annum plus VAT) with Blacknight Solutions who I recommend [Lots of other alternatives].
Domain = Less than €20 per annum including VAT
#.3 Brilliant for Content
Using WordPress it is very easy to create Pages and Posts and integrate text, video, presentations pictures and slideshows. If you can create a 'nifty' powerpoint show you can certainly learn how to create strong content using WordPress. More than one person in your business can be given access to update the site.
#.4 Integrate your Brand
When you create your Website using WordPress you can select from thousands of free and premium themes to make your site look both professional (as per this A to Z guide) and unique whilst integrating your logo and other elements of your branding into your business site.

Every year WordPress bring out their own theme, for instance the Twenty Fourteen Theme is described as follows:
In 2014, our default theme lets you create a responsive magazine website with a sleek, modern design. Feature your favorite homepage content in either a grid or a slider. Use the three widget areas to customize your website, and change your content's layout with a full-width page template and a contributor page to show off your authors. Creating a magazine website with WordPress has never been easier. Source: WordPress Team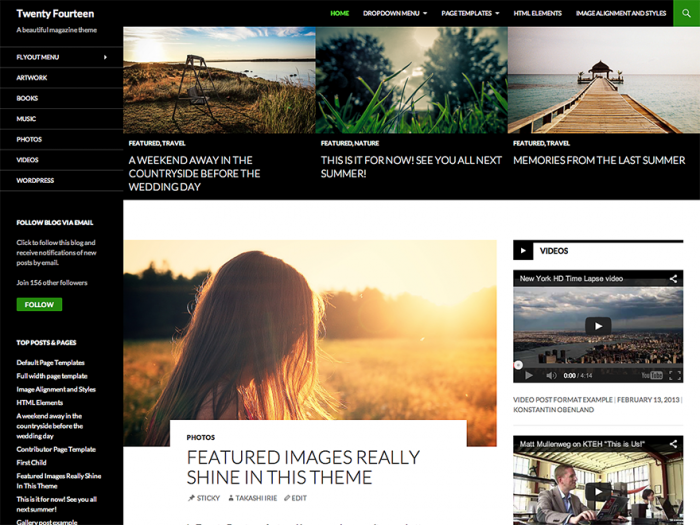 #.5 A platform for SEO and Social Media
It is very easy to add Social Media Icons and Share Buttons for your Social Media (using software called Plugins that you can download for free). There are also some very effective plugins to assist with Search Engine Optimisation.
#.6 eCommerce
WordPress sites offer fully eCommerce functionality. [Probably need to purchase a Theme designed for eCommerce sites]
#.7 Fast & Secure
With care and attention, you can design a site that is fast (very important for SEO) and secure (only authorised personnel can update the website).
And finally, Matt Mullenweg founder of WordPress is cool as per this YouTube video interview at The Lean Startup Conference 2013.
As always, I hope you found this blogpost of value. Comments welcome and if you are interested in finding out more about how WordPress can meet your business needs feel free to contact me.
regards
donncha (@donnchadhh)
What is WordPress – 2021 Video by Donncha Hughes