The following two tabs change content below.
Donncha Hughes is a mentor, trainer and business advisor. I deliver group and one to one training on Wordpress. My background is assisting business with development of marketing, business plans, grant and finance applications. See www.startuphughes.com for more...
Latest posts by Donncha Hughes (see all)
According to its website, Into The West Blogger Network is a network for Bloggers in Ireland to connect, share, learn and network.  Their mission is to grow a network of quality Bloggers within the West of Ireland.
I spotted recently on EventBrite that ITWBN are now working with Michael of Educated Machine to deliver a series of Blogging workshop for both personal and business.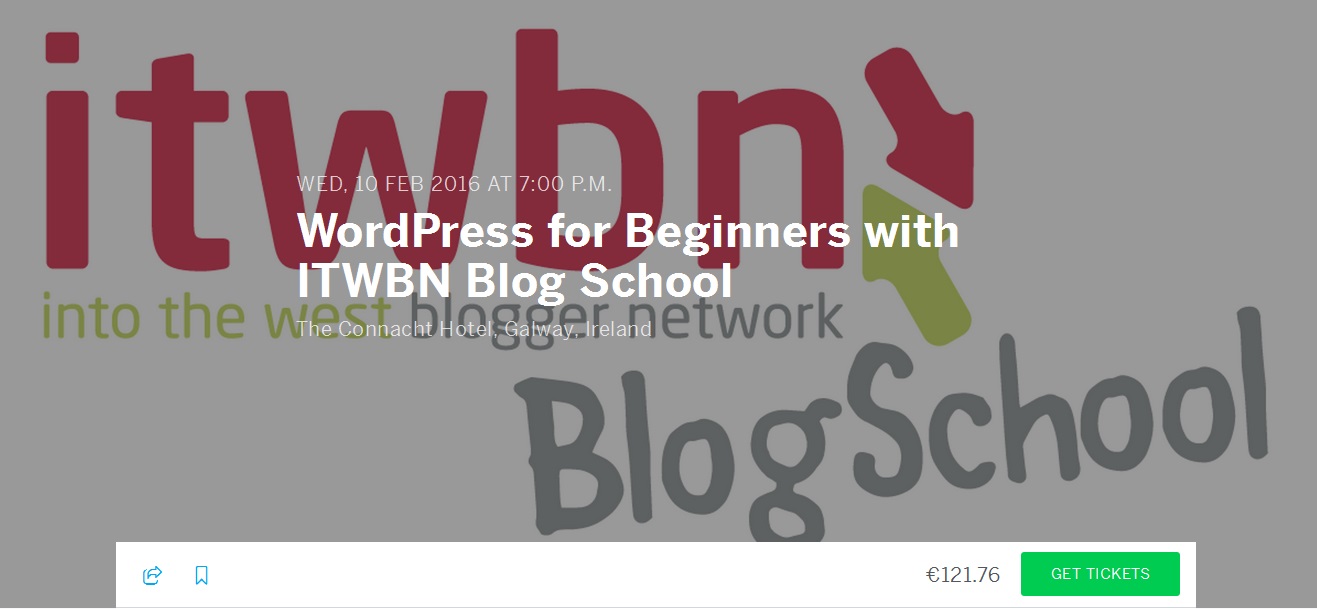 #itwbnBlogSchool gets down to the nitty gritty of blogging, cuts out the nonsense and gets you set up on your own blog in one day!   Our informative, fun and light hearted approach to blogging workshops is unlike any other class around. There is also private groups and an online support network for aftercare and advice.
For more information on #itwbnBlogSchool email Sinead at itwbnblogschool@gmail.com
Please note that I have no relationship with ITWBN – I have never met them or attended any of their events. This is simply a post with information. I think their website is cool, and I think that this Blog School is a great idea. I wish them all the best. I do know Michael of Educated Machine and I agree that he is a 'know it all' on WordPress.