The following two tabs change content below.
Donncha Hughes is a mentor, trainer and business advisor. I deliver group and one to one training on Wordpress. My background is assisting business with development of marketing, business plans, grant and finance applications. See www.startuphughes.com for more...
Latest posts by Donncha Hughes (see all)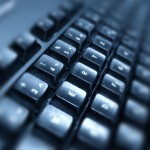 Our solution is Hands On (the keyboard) Training. We will 'teach' you how to set up and manage your website (the parts that you need to know how to manage) so that your website is an asset for your business.
We don't offer customized web design – our customers want to learn how to do it for themselves so that the long run costs are minimized.
But we offer follow up training support to ensure that your website meets your needs. We think that our website is nice – we use it to showcase the range of functionality offered by WordPress which is a super platform for web design and content management.
Our blog puts our philosophy on the importance of learning how to do it for yourself into practice. We hope that you enjoy and benefit from the articles. We particularly welcome and appreciate and will respond to comments.
regards
Donncha