Beginners Guide to WordPress – Setting Up Your Own Website (Day 1 of 2)

This is a two day programme organised by Local Enterprise Office, Galway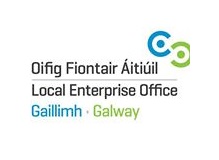 DATES:
9th and 21st April 2015 – Contact Susan to book your place.
Training Aims
On completion of this programme, the participants will have:
Secured their domain and/or installed WordPress and purchased hosting.
Secured professional emails for their business if necessary.
Created a Website plan – and created a plan for content generation.
Published their site.
Be familiar with Google Analytics and been introduced to Search Engine Optimisation.
Considered how to integrate Social Media into their website.
Programme Delivery
– Donncha Hughes
Areas of expertise: Document preparation and Message Communication, Website Creation, Digital Marketing, Start Your Own Business, Business Plans and Business Planning, Sales & Marketing, Social Media, Elevator Pitches, Customer Research, Enterprise Agency Supports
The Workshop Specification – First Day
Part 1
Welcome & Introductions
Securing your domain & hosting with Blacknight
Get a matching Email Address(es) and set up to receive email on your Smartphone or iPad
Installing WordPress
Introduction to the WordPress Dashboard
Demonstration of the features of several sites created using WordPress

Pages, Posts & Categories
Your Website Plan – Homework
Part 2
Designing your Site

Menus
Header
Footers
Sidebar Widgets

Selecting your Theme – Homework
This page is for information purposes only – please contact Local Enterprise Office Galway to book your place – I am contracted to deliver this programme as I secured the tender.
Feel free to check out my WordPress Training Workshop Page on this site for videos and more background information.