I deliver group training on WordPress for business networks; have published an Online WordPress Programme, and deliver one to one WordPress training onsite for individual businesses.
Onine Training Announcement
I am planning to publish an Online version of my 22 Step Business Website Creation Programme -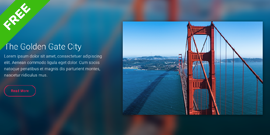 The training is tailored to the needs of the customer, who might be starting from the very beginning or perhaps already have a live website that they want to improve.
Which customer group do you empathise with?

#

Made up Name

Description

The Problem in more detail

The suggested Solution

1
Martin – the complete web novice
Apologies to Martin for any negative connotations but I do meet several startup promoters every year who have no real web experience. They can send an email, browse the internet, are active on Facebook on a personal basis, but have never been involved in adding content to any website.
They now need a website for their business. Wants to be able to update as often as he needs to.
Attend one of the programmes that I provide for LEO with intention to learn how WordPress works and to create a plan for your website. Then find a local web designer who will create a simple site for you that you can keep updated.
 2
Josephine – wants to start a personal blog
Josephine is passionate about baking. She has a full time job and uses email and websites a lot but dreams of setting up her own business. She has good broadband at home and has a good laptop.
She would like to test the water by starting a blog so that she can show off her creations – and if a few people contact her with orders, that would be a bonus.
 WordPress Programme to set up a WordPress.com blog
…. Josephine will have a lovely blog with a website address of her choosing (completely for free) in the following format www. Yummycakesbyjosephine.wordpress.com . The reason I picked this address is that Josephine would have the option in a few years to buy the yummycakesbyjosephine.com web address and transfer her blog to that address and build out a full website.Also suggested to set up a Facebook Business Page and sign up for Google Business.
 3
Kevin Daly's Craft Butcher – wants to add blog to business site
Kevin (fictitious) runs an award winning butcher shop in a busy town. He recently attended a Management Development programme delivered by the Local Enterprise Office and thought about how to grow the business.
Kevin's business website was set up a few years ago. He thinks it is now a little dated. He woud like greater control and capability to promote special offers via email and social media.
If this is a WordPress theme, then Kevin needs to get Administrator rights and update the site himself or discuss this with the original developer. Plugins can be added for Email Signup and social sharing. The 2.5 day WordPress programme would be perfect for Kevin.
 4
Central Taxis Ltd – want to create a new website to showcase their new brand
This could be a completely new business or an existing player in the market that wants to freshen up their website and take greater control. The business is investing offline in building up name recognition
They want an impressive website to support the new look. They also want to use 'Google' to drive visitors to the website.
WordPress Programme to set up a WordPress.org website that includes a blog
… A business may want to acquire a new website address or keep the one that you already own. Talk to your hosting provider (guidance can be given in advance for those attending programmes)
 5
Golden Leaf Garden Centre – owner has learned basics of WordPress but feels she needs more training
An established business where the son is now getting involved with the business and wants to invest resources (time) in the website.
Not sure what they want but knows from looking at competition that it can and should be better.
Book a couple of hours one to one training on-site with Donncha. The first step will be to figure out appropriate objectives for the website and audit the current design and function – a short report can be provided with some ideas on features (and plugins) that can be added from an online marketing perspective. A tailored and flexible programme and schedule can be agreed.
6
Top Performers Recruitment Ltd – staff training on updating website and blogs
A blue chip professional services company with a large reputable client base
The person who updated 'Top Performers' website has handed in their notice. The company has decided to upskill 4 or 5 people on how to update the website which has been built using a WordPress.org theme. They would like each of these people to be able to update the blog and use their own names.
A website will have one nominated or authorized administrator. It can then add a number of other people and give privileges in terms of ability to update the website. I write for Tweak Your Biz. I am a 'User' on their site. This means that I can create a post or article in my own name. But it has to be approved by a Site Editor before it is published. One of the reasons for this is that the site is responsible for image copyright. As such they select all images displayed on the website.

Suggestion is for one person to enroll in the Online Training Programme. As they complete the training they can create the website. Other colleagues can then watch some of the relevant videos and read blogposts on this site to get oriented with WordPress. This can all be done online during office hours.
The above examples are fictitious (any resemblence to any real organisations is entirely unintentional) but the solutions are real as the scenarios could be real. I would be delighted to talk to you about how we can help your business.