A nice looking logo can really help to make your website look professional. This article includes a short video on how to add a small neat logos that fits in the Header section of your WordPress site. The sample logo is created using a freemium online service called Logomakr.com
What is a logo?
A logo will generally comprise of a Mark or Icon plus text with the name of the business. For a real business I would always recommend working with a graphic designer or branding agency to create a Brand for your business – but this tutorial should be useful for anyone on a very limited budget for their website. Have a look also at my blogpost on using colour on your website.
Instructions: 5 minute video
Hope you found this video useful. Comments and social shares welcome.
Best regards.
Donncha (@donnchadhh)
p.s here is the TLC Dog Grooming example website … set up as a coming soon page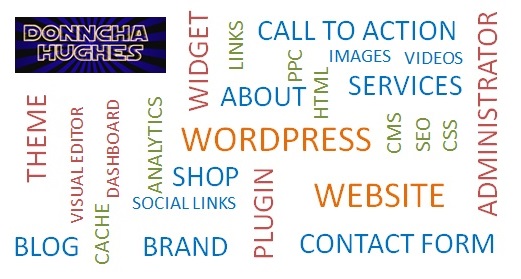 Check out upcoming Training Dates delivered by Donncha Hughes for LEO Galway – SEO and Creating a Business Website using WordPress – book direct via LEO Galway.